Shrink ratio is also one of the performance parameters of cold shrink tube. Some customers had ever asked us many times about this question. Today, I will introduce you the shrink ratio of our cold shrink tube.
Shrink ratio also can be called expansion ratio, it refers to the change of inner diameter of prefabricated silicone tube after the main body is expanded, that is, the ratio of inner diameter after expansion to that before expansion.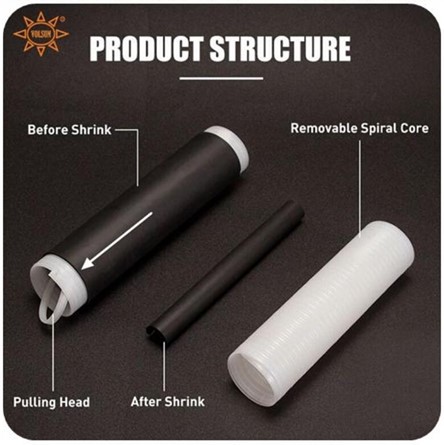 The shrink ratio can be expressed by a formula like this:
Shrink ratio= Before shrink ID / After shrink ID %


The greater the expansion rate of silicone tube, the greater the radial pressure generated after shrinkage, so that the interface electrical performance and waterproof sealing performance is better, the insulation protection will be more safe and durable.
Volsun silicone rubber cold shrink tube has a high shrink ratio about 5:1, and the shrink ratio of EPDM cold shrink tube is 3.5:1 around.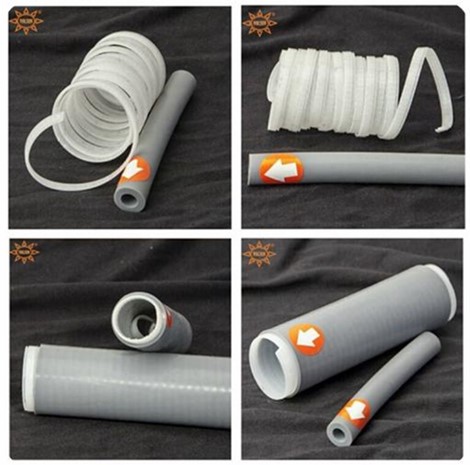 So far, Volsun has focused on cold shrink tube production for over 17 years in China. As a professional manufacturer of cold shrink tube, we have strict quality control system from the raw material till the finished products. And we have gained some advanced titles such as JIangsu famous scientific and technical corporation, China new high-tech enterprise, tec. Up till now, Volsun has cooperated with customers from 88 countries. And our cold shrink tube have been approved by heavy brands and got the good reputation from customers.
We will keep on continuous innovation in this field to meet the changing market demands to enhance competitive strength of our company. Therefore, we not only produce the regular cold shrink tube, but also develop new design cold shrink products based on customer's actual needs.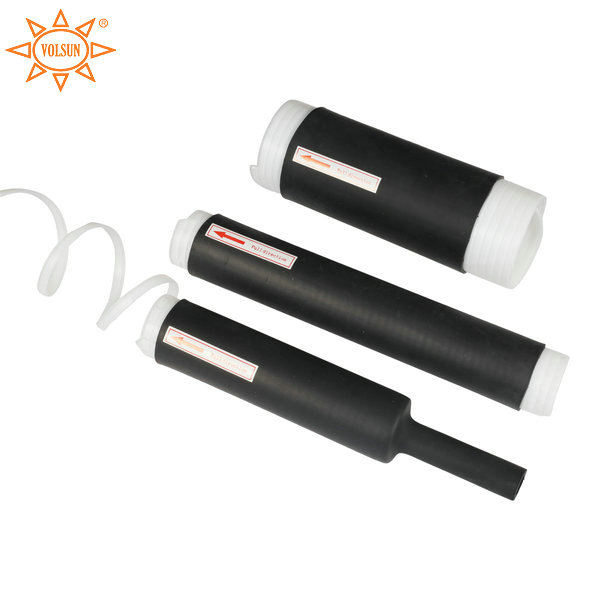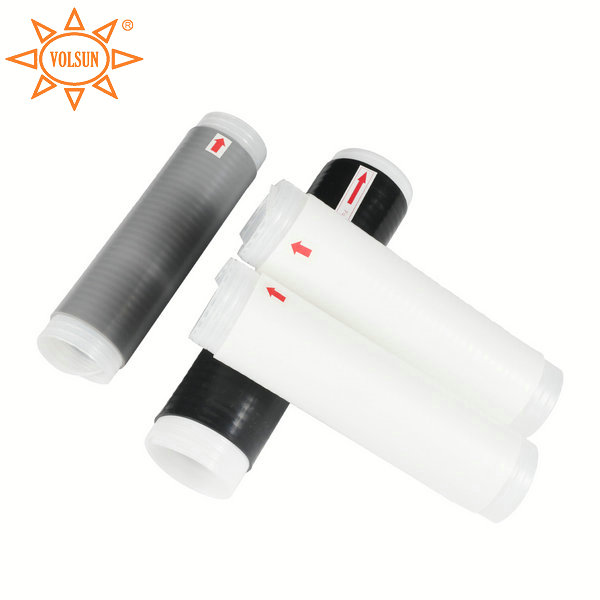 Cold shrink tube is small, but with big function, connecting a wonderful world !

For more details, please browse the following website and contact us via volsun2006@szvolsun.com
Website: www.coldshrinktubing.com